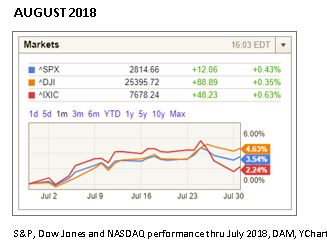 If you grew up in between 1950 and 2000, owning a car was equivalent to having the keys to Freedom. That all changed when technology grew horns and big data spawned the Sharing Economy, aka collaborative consumption. Now as global economies experience a massive paradigm shift, my stick shift, maroon-velour-seat, dual tape deck Dodge Daytona turbo is officially an ancient relic, as is the concept of owning the road. Owning stuff is expensive, burdensome and passé.
Sharing is the new freedom.
Collaborative consumption is transforming everything, from how we vacation (Airbnb) to how we listen to music (Spotify) to how energy is delivered to our homes (smart meters). This month, I am focusing on the seismic shifts within auto industry and where we see opportunity.
You Can't Get There From Here
Ford CEO Jim Hackett announced earlier this year at the Consumer Electronics Show that new mobility AI and autonomous connected vehicles will enable "(a) total redesign of the surface transportation system with humans and community at the center."
That's a massive call to action.
The automobile has been the heart of industrialized civilization for 100 years, so a complete transformation isn't happening overnight, and like my father often said, you can't get there from here. But it's clear that the democratization of mobility is happening in real time; Uber and Lyft allow people to utilize transport (and employment) at will -- and for far less capital than buying or leasing (or even renting) a car. Alphabet and Tesla are testing autonomous cars in major cities. Tesla and Toyota are paving the way for more electric fueling stations across the US (and the world). There are even some predictions that the number of passenger cars will drop by 80% by 2030. Those predictions seem overblown to us, but this clear shift is spurring investment by major auto and rental companies globally as car sharing and ride sharing seem to be creating the pathway to redesigning the surface transportation system on planet earth.
In the US, here's how the fledgling car and ride sharing industries are shaping up, and what majors own each sharing company:
Uber and Lyft dominate the ride sharing industry, and 45% of adults age 18-29 use ride sharing services, not surprisingly the younger, wealthier, more urban portion of the American population. Uber and Lyft are still private "unicorn" companies (a unicorn is a company with a valuation over $1 billion).
Car sharing is dominated by the major auto makers, as the data and analytics of this market are far more valuable than the $-per-ride that they generate.
Now let's compare how they are valued by investors. I've organized the chart below with the largest market capitalization at the top, essentially showing the biggest companies by value to the smallest:
Uber has a higher valuation than most of the majors, which might be surprising. Although their financials are not public, some of the numbers get released when new investments are made, the most recent in May of 2018. Although Uber is still losing money, their revenues have been ramping and they reported $2.6B in revenue 1Q 2018. (Honda, the closest in market cap, reported $36.11B in revenue 1Q 2018).
The tech companies that are driving change (get it? Driving??) are being acquired by the major players at high valuations-there are too many to list, but here are a few recent notables:
Since our investment strategy is focused on the public markets, we look for innovation at a value-based price. In my July Monthly Market Note, I mentioned that Ford (F $10.03 NYSE) is a core holding, and since the Trump Administration's tariffs were announced, the stock is lower by a bit over 10%. At the core of Ford's Smart Mobility Group is the transportation operating system to align and connect people and transport for the future. We still believe that the Ford turnaround is in play, and will remain a value investment for the foreseeable future.
For fun:
I went down a rabbit hole of car slogans in my reading; the Volkswagen tags are the most hilarious.
Enjoy the dog days of summer!
Love,
Dani
All quotes are as of market close July 31, 2018.
DISCLAIMER!!!! The Divine Monthly Note newsletters are impersonal and do not provide individualized advice or recommendations for any specific subscriber or portfolio. Divine Asset Management is not soliciting an investment. Past performance is not necessarily indicative of future results. Investing involves substantial risk. Neither the author, the publisher, nor any of their respective affiliates make any guarantee or other promise as to any results that may be obtained from using the newsletter. No reader should make any investment decision without first consulting his or her own personal financial advisor and conducting his or her own research and due diligence, including carefully reviewing the prospectus and other public filings of the issuer. To the maximum extent permitted by law, the author, the publisher and their respective affiliates disclaim any and all liability in the event any information, commentary, analysis, opinions, advice and/or recommendations in the newsletters prove to be inaccurate, incomplete or unreliable, or result in any investment or other losses.
The commentary, analysis, opinions, advice and recommendations represent the personal and subjective views of the author and are subject to change at any time without notice. The information provided in the newsletter is obtained from sources which the author believes to be reliable. However, the author has not independently verified or otherwise investigated all such information. Neither the author, the publisher, nor any of their respective affiliates guarantee the accuracy or completeness of any such information. Neither the author, the publisher, nor any of their respective affiliates is responsible for any errors or omissions in any newsletter.